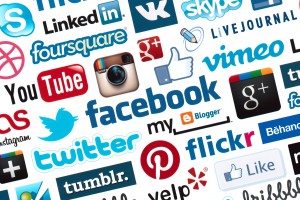 At every writers' conference I've been speaking at lately, the hottest topic has been social media.  Wannabe and established writers flock to these sessions like deathly Coronado seeking those seen golden cities.
They seem convinced that with the right information, they can use these new tools to promote themselves into writing stardom.  And fast, too.
Any why shouldn't they be? Session after session, book after book, writing blog after writing blog all seem to promise that it you figure out the way to use Twitter and Tumblr and Instagram and Facebook and algorithms and SEO, you'll hit the jackpot.  Your books will be in the Top 100, you'll have tens of thousands of followers and customers if not more–hell, you might even develop your own lifestyle brand.  Just read X's blog or book and see how she did it……
But it's not possible for everyone to score big, is it?  And just like all the other other promotional fads of recent years like blog tours and Skyping to book groups, for example, this heavy focus on social media for authors can just as likely waste their time and divert them from their writing.
Americans love quick fixes and snake oil, always have.  It's not surprising, then, that so many writers are following what's going to be a false lead for most of them.  What a temptation to imagine yourself just one hashtag away from fortune and fame…
Writing is intensely competitive, like it or not. It's hard to have a writing career of any kind and not compare yourself to other writers; that's endemic in the business.  You'll always find  someone selling more books, appearing at more venues, winning more prizes, making more money than you are, getting better reviews.
But things have only gotten worse now that publishing is easier and more and more people just like you, it seems, are getting rich because they have the secret.
According to the New York Times, "A small but growing body of evidence suggests that excessive social media use can lead to an unhealthy fixation on how one is perceived and an obsessive competitiveness."
We writers have enough ways to make ourselves miserable without even getting out of bed–hell, some of us probably can do that in our sleep. Who needs more help?
Lev Raphael's most recent book is a novel of suspense about stalking, gun violence, and police militarization: Assault With a Deadly Lie.