A writer I know recently asked on Facebook if people wrote fan mail to authors, and also asked authors if they responded.
When I was twelve, I read a kids' book set in Paris. I don't remember the title or the author, but I loved it so much I sent fan mail to the author via his publisher. He wrote back.  I was astonished.  I already knew I wanted to be an author and his gracious letter made me decide I would always respond to fan mail.
If I ever got any.
Well, the fan mail started with my very first publication, a prize-winning short story in Redbook, and it's kept coming every year for one book or another. Of course, now it's via email, but that doesn't make it any less enjoyable.
Back before email was a thing, one of my first editors was surprised that I replied to my fans. "Why would you waste the time?"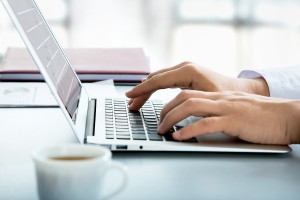 I treasure my fan mail and the correspondence I've had with authors.  If someone's been moved by what I've written, writing back isn't just polite, it's fun.
All my fan mail before email is archived by Special Collections of Michigan State University's Library, which bought my literary papers.  Someday, perhaps, a researcher will find the correspondence useful for its insights into my career.
When I sold my papers, old friends reminded me of many things. One who used to type my early stories back in the 1980s because I was such a slow typist, told me that we had discussed the possibility of some university buying my archives one day. I don't remember that, but I have no reason to doubt her. Another friend reminded me of a long period in my career where nothing I wrote could get published, and that in more than one fit of despair I threatened to take everything I'd written and destroy it in a bonfire—as if that could somehow purge my failures. "Aren't you glad you didn't?" she asked wryly. "Special Collections wouldn't have The Lev Raphael Papers, just the Lev Raphael File Cabinet."
My eldest made the best comment. When I told him about the papers deal I said, "This makes me part of history." He corrected me: "You're already a part of history. Now you'll have an index."
Lev Raphael is the best-selling author of a guide to the writing life, Writer's Block is Bunk, and 24 other books in genres from memoir to mystery.  You can study creative writing with him online at writewithoutborders.com