1—Because helpful strangers will take time out of their busy schedules to tweet or email you about the smallest typo you make and not even ask for credit.
2—Because other strangers are happily invested in your mental health and delighted to tell you that you should stop blogging forever since you're obviously a narcissistic loon.
3—Because people feel free to diss whatever credentials you have and call you a hack when they don't like your blog. We all need a dose of humility now and then, right?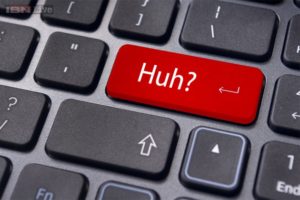 4—Because someone's always bound to completely misread your blog and respond to what you didn't say, which shows you that everything in life is contingent.
5—Because what's the point of meditating and getting centered if you don't have people hassling you? Blog nimrods offer rich material to float away from.
6—Because if you write satire (or crime fiction) it's always good to have new targets and victims.
Lev Raphael is the author of 25 books in many genres. His books and shorter works have been translated into 15 languages.