I've been fortunate in my career to have terrific editors for stories or essays appearing in magazines and anthologies.  The same goes for all my books, whether the presses were large or small. Well, almost all my books.
An editor at a good trade press once asked me out of the blue if I had a book for him–now isn't that every writer's dream? The dream became tarnished within a year. I was headed on a German book tour for another book while "his" book was in press and he told me the schedule had been advanced several months.  He insisted on sending me the e-galleys for correction while I was going to be in Germany. I told him I couldn't go over them because I'd be on and off trains and rarely in one city more than one day. It wasn't feasible: I wouldn't have enough uninterrupted time to concentrate and do a good job. I thought I was being a responsible author, but he ignored my concerns.
This was my first book tour in Germany and it would turn out to be the worst flight I'd ever have going to Europe.  Trouble started with being in a seat that didn't recline behind an over-sized passenger who reclined all the way. Then I was right across from a toilet so I was enveloped in that chemical smell for the whole flight.  A kid threw up in the aisle just a few feet away from me and soon after that, the plane turned back somewhere over the Atlantic because a man had a heart attack.
We landed in Newfoundland in complete darkness which was terrifying, and I knew for sure I would be late getting to Schiphol in Amsterdam. Very late.  And that's a confusing, crowded airport anyway.
I was able to make some calls when we landed in Newfoundland, but I was totally stressed out and unable to sleep when we were back en route to Europe.  In Amsterdam, I had to run through that enormous crowded airport to make a connecting flight, and arrived in Berlin sleepless and exhausted.  There was just enough time for me to wash my face at my hotel, put on deodorant and change my shirt before being rushed to my reading (which I still managed to introduce in pretty good German).
Because I used only a PC at home, I didn't have a laptop in Germany and discovered to my horror that Internet cafés had German keyboards–well, of course, why shouldn't they? But the layout and letters threw me and my emails looked like I was drunk.
Proof my book under those extra-trying circumstances? I explained to this insistent and clueless editor that even if I had time it couldn't happen, so I asked him again to please wait till I got home in a few weeks–or proof the galleys himself. I'm not sure if he bothered, because at the next stage, back home, the book had a major goof which, he, I, and the copyeditor had all somehow missed.  This happens in publishing all the time as any author will tell you: mistakes slip through. But if I'd had the galleys and had time for them (say, with only half as many readings on my schedule), I would have caught the problem.
It was too expensive to reset the book at this late date–that's what the publisher told me. So the book I was so proud of wasn't published in as polished a form as it should have been, and the editor I was originally flattered to work with turned into an unsympathetic jerk.
An author friend told me when my career had just gotten started that the only thing worse than not being published was being published.  It opened you up to a range of shocks and disappointments you never knew existed. But I'm glad my career has proven his wisdom true only sometimes, and that this editor was a very rare exception for me.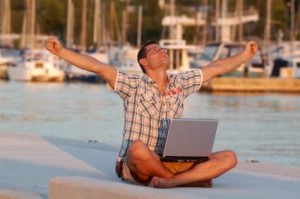 Lev Raphael is the author of 25 books in many genres which you can find on Amazon, including Assault With a Deadly Lie, a suspense novel about militarized cops, which was a finalist for a Midwest Book Award.