The word is that beautiful Grand Rapids is fast becoming a destination city for its museums, restaurants, music, as well as the yearly international ArtPrize competition. I was there again last week to do an interview on WGVU about my kids' self-esteem program, Stick Up For Yourself!  It's sold close to 300,000 copies, been translated into over a dozen languages, and is now available in a revised and expanded edition.  The book teaches kids 9-13 how to build self-esteem, deal with bullies and powerlessness–and there's a teacher's guide, too. You can listen to the interview at the WGVU website.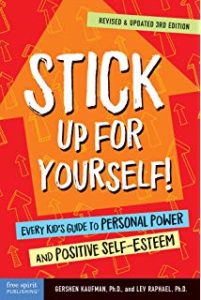 Shelley Irwin at WGVU is a great host, prepared and focused and fun, so it's always a treat to be on her show.  Once the interview was over, I crossed the river to enjoy myself even more. My first stop was a visit to the Meyer May House. This Frank Lloyd Wright home was built in the early 1900s for a clothier and has been scrupulously, lovingly restored thanks to period photos, original plans in a Wright archive, and memories of members of the May family itself.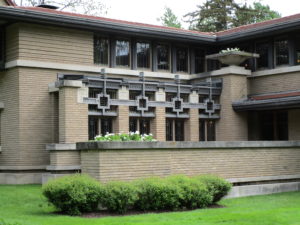 The house is classic Wright, a symphony of horizontal lines.  Wright designed every detail from windows to carpets to wall sconces. The house is a work of art inside and out, the details all blending harmoniously in a rebuke to the over-stuffed Victorian and Edwardian homes of his youth.  There's a short documentary online about the amazing restoration project well worth seeing before you go, or you can watch it at the welcome center.
The small tour included couples from Sweden and The Netherlands and I chatted briefly with each one in their language, but quickly ran out of vocabulary because I wasn't prepared to speak anything but English on this trip.
My early lunch nearby at Grove was artful, too.  A very short drive away, it's a small, elegant restaurant that is proud to be farm-to-table and award-winning.  The room is a blend of cool grays and browns, and the music is low-key, which suits the milieu.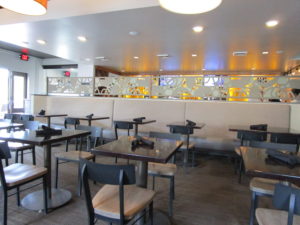 I started with a delicious Moscato and tried two different appetizers because I was still celebrating a major birthday.  The deviled eggs with Japanese nori chips were very good, and the smoked salmon hush puppies were terrific.  The entree outdid them both: seasoned fried jasmine rice with ginger, celery, carrots, yuzu koshu, broccoli, and smoked duck. It was the fluffiest, most flavorful rice I'd ever had.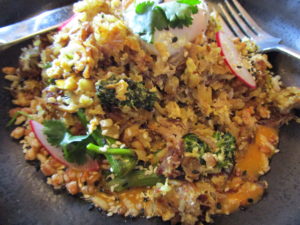 I rounded it all out with a double espresso and drove home happy that Grand Rapids is so close, so full of life, and has so much to offer.
Lev Raphael is the author of twenty-six books in genres from memoir to mystery and teaches creative writing online at writewithoutborders.com where he also offers editing services.  His latest academic mystery is State University of Murder.