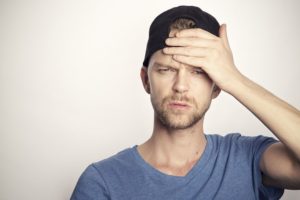 Every year since 2004, the Library of Michigan has publicized as many as 20 Notable Michigan books "reflective of Michigan's diverse ethnic, historical, literary, and cultural experience."

But that diversity has a huge gap. No book with LGBTQ content has ever been among the books annually celebrated and publicized statewide. That fact was confirmed to me by one of the judges, who had no explanation. This judge did note that the award once went to a gay writer, but there was no gay content to the book: "So that doesn't really count, does it?"
The awards program actually stretches all the way back to 1991 under different names. It sponsors statewide author tours for the winning authors, so it's a big deal. The Detroit Free Press describes what it means to be a winner:

While there's no cash award that comes with making the list, there is a real economic reward for writers and publishers in terms of increased sales. Emily Nowak, marketing and sales manager at Wayne State University Press, said appearing on the list can lift sales by several hundred copies. For regional titles with small press runs of between 1,000 and 3,000 copies, that's a significant boost and could push a title into a second printing. Many Michigan libraries often buy multiple copies of books that appear on the list.

And then of course there's the free publicity, which is priceless, and the invitations to speak that an award generates, and the prestige.

But evidently since 1991 there hasn't been a single book with LGBTQ content published by a Michigan press or written by a Michigan author living here or elsewhere worthy of recognition.

Think about it: No notable LGBT books by talented queer Michigan authors in almost thirty years that the judges thought deserved being honored. Not one. The Library of Michigan's web site claims that the awards "help build a culture of reading here in Michigan." Perhaps so, but that culture being built is limited in its diversity.

Isn't it time for the sponsors and judges of the Michigan Notable Books to stop ignoring LGBTQ books?

Lev Raphael is the author of 27 books in genres from memoir to mystery. Publishers Weekly called his latest campus mystery Department of Death "immensely enjoyable."
(Image by Sammy-Williams on Pixabay)