I'm currently a few chapters away from a solid draft of my 26th book, and even though I'm excited that it's been going so well, I'm sad to be seeing the end.
I've published books in a wide range of genres–including memoir, historical fiction, erotic vampire tale, and literary novels–but no matter what I've written, the experience is always the same: immersive.
I may be worried about something in my own life, about a friend's health, or about the state of our nation's politics, but when I'm writing a book, I feel protected and cocooned.
It's not that I don't register what's going on around me; I experience it all inside a kind of bubble.  The book-in-progress is always on my mind, whether I'm at the gym, grocery shopping, taking a shower, or walking the dogs.  I may not be consciously working out the next scene or chapter, but the book is as real and present as soft music coming from another room.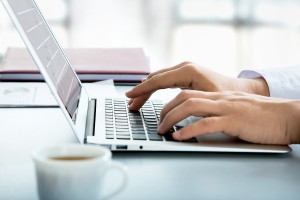 A book of any kind is an adventure, a promise, a series of doors that open and some that close.  It changes as it grows and I change with it.  The end point likely won't be what I thought it would be, though sometimes the last line is waiting for me like a charming host ready to pour me a great glass of wine.
Ironically, with the end in sight, everything is clearer and I usually write faster, but I feel a countervailing pressure to slow down, to enjoy these last moments with the companion of many months–or even years.
Don't get me wrong. I love what happens when it's done: editing and revising, the chance to revisit a manuscript and see it with fresh eyes after a break.  And working with a good editor is one of the joys of publishing. But that's not the same as creating something new.  When I'm done, the sense of wonder and discovery that Mandy Patimkin sings about in Sunday in the Park with George has vanished.  "Look, I made a hat…" he sings.  "Where there never was a hat."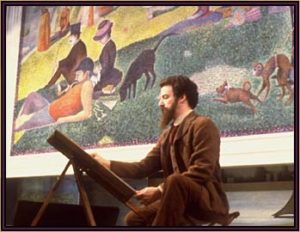 When the book is done and revised however many times it needs, the technical, business side is ahead.  It becomes a product in the marketplace. And though I love doing readings from my work and have a great time on book tours thanks to being an extrovert with some acting experience, I'm already thinking about the next book, the next adventure….
Lev Raphael is the author of Writer's Block is Bunk and 24 other books in genres from memoir to mystery.