Every year since 2004 the Library of Michigan has publicized as many as 20 Notable Michigan books "reflective of Michigan's diverse ethnic, historical, literary, and cultural experience."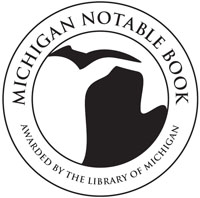 But that diversity seems to have a huge gap. No book with major LGBT content has ever been among the books annually celebrated and publicized statewide. That fact was confirmed to me by one of the judges, who had no explanation.
The 2016 Library of Michigan press vaunts the 2015 awards this way:
"The MNB selections clearly demonstrate the vast amount of talent found in writers focusing on Michigan and the Great Lakes region," State Librarian Randy Riley said. "The list continues to offer something for everyone – fiction, short story collections, history, children's books, politics, poetry and memoirs."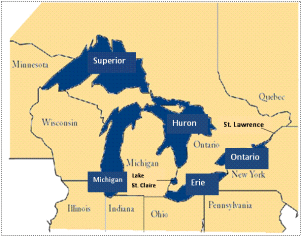 The awards program actually stretches all the way back to 1991 under different names. It sponsors statewide author tours for the winning authors, so it's a big deal. The Detroit Free Press describes what it mean to be a winner:
While no cash award comes with making the list, there is a real economic reward for writers and publishers in terms of increased sales. Emily Nowak, marketing and sales manager at Wayne State University Press, said appearing on the list can lift sales by several hundred copies. For regional titles with small press runs of between 1,000 and 3,000 copies, that's a significant boost and could push a title into a second printing. Many Michigan libraries often buy multiple copies of books that appear on the list.
And then of course there's the free publicity, which has no valuation, and the invitations to speak that an award generates, and the prestige.
But evidently since 1991 there hasn't been a single book with major LGBT content published by a Michigan press or written by a Michigan author living here or elsewhere worthy of recognition.
Think about it: No notable LGBT books by talented queer Michigan authors in almost twenty-five years the judges of this program thought deserved being honored. Not one. The Library of Michigan's web site claims that the awards "help build a culture of reading here in Michigan." Perhaps so, but the culture being built is limited in its diversity.
Before the Supreme Court ruling on same-sex marriage, Rolling Stone rated Michigan as one of the five worst states in the country for gay rights because of hate crimes, but there are other forms of oppression, including forced invisibility.
Isn't it well past time that the sponsors and judges of the Michigan Notable Books stepped into the 21st century, out of the darkness and into the light?  What are they afraid of?
Lev Raphael is the author of 25 books in genres from memoir to mystery which you can find on Amazon.