This past week someone from Michigan State University's Special Archives stopped by stop by to pick up seven boxes that will be catalogued and added to The Lev Raphael Papers.  They were filled with materials from conferences I spoke at, drafts of my next book, and "association copies": books signed to me by other authors. All these items help fully document the life of a writer in the late 20th/early 21st centuries.
I was fortunate to sell my literary papers to the university where I had done my PhD. Michigan is where my career took off after five years of publishing drought, and it's been my home for more than half my life. It plays a role in many of my books, so there couldn't be a more appropriate place for me to leave my legacy as an author. Not just published books, but everything that both went into them and that followed their publication: research, journal entries, reviews, interviews, posters and flyers from my book tours, and even gifts from fans.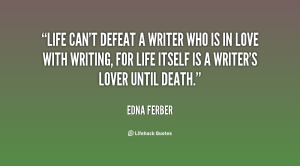 Special Collections will also get more journals and diaries than they already have, but that's after I'm dead, or if I'm just tired of them taking up cupboard space. Someone once asked me at a reading how I could let all this material out of my hands.  It's easy.  I'm enriching a collection for future researchers and freeing myself of connections to the work I've already done.  It clears my mind.
When I was growing up and dreamed of being a writer, I never imagined that there would be so much "stuff" connected to that career. It's enjoyable to review it all as it goes into labeled folders and then boxed, and even more fun to let it go and move on to the next book–which will of course get boxes of its own.
Lev Raphael is the author of twenty-five books in genres from memoir to mystery, available on Amazon.  He has almost two decades of university teaching behind him and you can study creative writing on line with Lev at writewithoutborders.com.