Years ago I was reading Publishers Weekly and a reviewer compared a new memoir to The Great Gatsby for its beautiful prose.
Gatsby is one of my favorite novels and I've read it many times, so I was puzzled when I read the lines the reviewer quoted as "proof."  I don't remember the book now, but I do remember I kept re-reading the excerpt, trying to figure out what I was missing.
By bringing up Fitzgerald, the reviewer set a very high standard, and I suspect I wasn't the only reader who read the passage he picked and thought, "Seriously?"
I had a somewhat similar experience recently reading a review in The New Yorker of a novel called Black Deutschland.  The title grabbed me, and the setting, because it takes place partly in Berlin, a city I've visited a few times and want to revisit soon.  But as I read more of the glowing review, I felt less and less interested, which couldn't have been the reviewer's intent.
James Woods wrote that "The Berlin part of [the main character's] story can seem shapeless, even incoherent in places, though it is never without charm. Sometimes one has the sense….of a stream of consciousness without a stream. Or perhaps it is a consciousness that is missing: [he] can seem an amorphous witness, never quite present in his own sentences."
Really–this is a novel worth spending time with?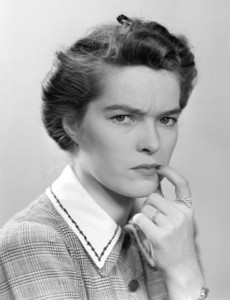 But the review was short, and there was the siren call of Berlin, however shapeless and incoherent that was.  So I kept reading, and Woods brought out the heavy guns: quotations from the book. They did the exact opposite of sealing the deal for me.
Despite the gravity of [his] burdens and dilemmas (race, success, sanity, America, Germany), the book's tone is comic, pleasingly spry, and the prose breaks naturally into witty one-liners: "Manfred had a type: the most attractive woman in the room." Or this piece of perfected wisdom: "One of the surprises of growing up was finding out what things had been about."
What's especially witty in those lines?
The review not only left me uninterested in Black Deutschland, it made me doubt Woods' taste as a reviewer and think about moving him into the Michiko Kakutani category.  If she praises a book in the New York Times, I usually don't like it.  And once when she trashed a book, I was so intrigued I went right out to my neighborhood bookstore, bought it, loved it, and wrote the author fan mail.
Lev Raphael's 25th book Assault With a Deadly Lie was a finalist for a Midwest Book Award.