I know, I know: Anne Lamott says they're "shitty" in Bird by Bird so she must be right. A lot of people swear by her.  And she says that all good writers write shitty first drafts.  Really?  How does she know this for a fact?
But there's a bigger issue here: the word itself. "Shitty" is an adjective I've never used to describe a first draft of my own and it's a word I've never used in any creative writing class or workshop I've taught anywhere.  I think it's more than just pejorative, it's gross and inappropriate.  Messy is fine. Disordered, unfocused, rough, undisciplined, chaotic, jumbled, scattered, unfinished–any words like that will do.
But shitty?  That vulgarity undermines your own work, and it's a slippery slope–even though Lamott's apparently trying to make people relax and feel confident.  You get writers used to applying a word like that to a first draft and it's too easy for them to survey other work of theirs in dark times and think, "This is shit."  It can plant the wrong kind of seed.  Writers have to deal with enough doubts about their abilities and cope with jealousy of other writers as it is.  We can brood endlessly about the wrong word spoken at the wrong time….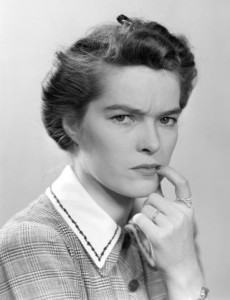 I once had a graduate writing professor call a story I'd worked very hard on "shit."  Luckily I'd won the MFA program's literary prize for that story so I was partly armored against his invective, but I still found his language deplorable.  I feel the same way when I hear stories from my own students who report how other professors have insulted their work, using words like "crap" and "shit."
None of the first drafts of my hundreds of stories, essays, reviews, or blogs were "shitty."  Hell, some of the first drafts were pretty good. Surprisingly good. But I always knew they were just a starting point and that they would need more work, sometimes much more work.  That was a given, part of the process.
For me, any draft is just opening a door, but with a sense of adventure and expectation because I never know where the piece will end up.  So labeling it or dismissing it in any way, even if I'm dissatisfied or disappointed, is setting a road block in my own way.
I'm not saying that drafts make me want to put on a big hat and sing like Pharell, but every draft has possibility, and that makes me hopeful.
Lev Raphael is the author of Writer's Block is Bunk (Advice for Writers) and 25 other books in genres from memoir to mystery which you can find on Amazon.  He now teaches creative writing on line at writewithoutborders.com and there are still some openings in his June workshop.