Writing is a lonely profession and the people who best understand that loneliness, whether they're introverted or extroverted, can make for terrific friends on your journey.  They deal with the same or similar issues as you do and you speak the same language.  Experiences that might seem outlandish to "outsiders" are part of an insider's writing life. But what kinds of writers make for good professional friends no matter what stage your career is in?
–Look for writers who don't focus on the ups and downs of the publishing world the way some people obsess about the stock market.  Writers who care more about their craft no matter what's trendy can make solid friends.
–Writers who enjoy their success without bragging about it are good people to be around.  They value what they achieve and can model it for you. There's nothing wrong with healthy enjoyment of doing well.
–Every career has its setbacks and disappointments.  Writers who can empathize with yours, perhaps share their own trials, and maybe even help you strategize what to do next are invaluable.  We can all use support when we're down.
–We live in a numbers-crazy society and when a writer friend is more excited about what she's writing than how many words or pages she's churned out, the focus is where it can be most helpful and even inspiring.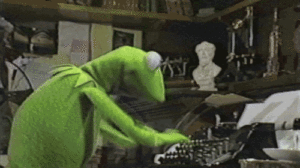 –Mixing with writers who work in different genres can be invigorating and refreshing, even if you're not reading each other's work.  There are many things you share, but the differences in how and what you produce can be instructive when you talk shop.
–Experienced writers who manage to balance the business side of writing along with the craft itself can be great guides.  Likewise writers who know when to say no to a gig and why.  Saying no is a challenge even for best-selling authors.
Being connected to other writers is important because it helps you feel part of a community, gives you support and guidance, and even acts as a source of fun.  Writing is a crazy business—who better to enjoy it with than folks who understand that reality and enjoy it?
Lev Raphael is the prize-winning author of 25 books in a dozen different genres.  He teaches creative writing online at writewithoutborders.com.