I left teaching at Michigan State University years ago because I didn't think I'd be able to finish a book with only having summers off for extended writing time.  It was a gamble, and a serious loss of income my spouse said we could manage–for awhile.  Two years passed and I was more and more disheartened, especially when I got rejections for my book of short stories like the one that said "I don't much like your metaphors and such."
I was so down that I even talked about giving up writing as a career and maybe studying to be a therapist, since I was married to one and had such a deep background in reading psychology, going back to college.  And then one night a call came from Michael Denneny, the celebrated editor at St. Martin's Press, and he said, "I want to publish your book."  I was ecstatic.  When I hung up and shared the news, my witty spouse quipped, "Did you tell him you'd given up writing as a career?"
The book got dozens of reviews and launched my career.  Denneny was an amazing, hands-on editor who spent seven months doing deep dives on each story in the book.  Many of them were abut the Second Generation, children of Holocaust survivors, and back in the 197s and 1980s I was a pioneer in tackling this subject.  It was understandably dark material and one night at dinner in New York, Denneny suggested that I branch out and write something comic, since he thought I had a good sense of humor.  That suggestion was tossing a stone into a pond and watching the ripples.
I immediately thought of the story in my first collection told in the voice of an English professor who discovers that his partner has helped a former lover get a job at their university.  Not only that, his partner invites the guy for dinner.  It seemed like a good foundation for a mystery: What if the dinner guest dies?
Crime fiction was a genre I loved, and I had started reading mysteries in junior high school. My local library was well stocked and I worked my way through every Agatha Christie book on its shelves and branched out in many directions, like the comic New England mysteries of Phoebe Atwood Taylor and the spy novels of John Creasey.
Sadly, none of my college classes focused on genre literature, but the flip side is that as an English major, I was introduced to one amazing author after another, from D.H. Lawrence to Virginia Woolf. I read them all voraciously, inspired more than ever to make my life as an author.
For inspiration as I planned my mystery, I returned to crime novels I'd read before and read many dozens of new ones by authors from Robert Barnard to Sue Grafton.  Let's Get Criminal was born, but Denneny didn't connect with it.  I was disappointed, but as a writer friend once said, finding the right editor for your book can be as difficult as finding the right partner or spouse.
Soon after St. Martin's press published my coming out novel Winter Eyes, I was approached by an agent who'd read about that books and I signed with her.  She saw Let's Get Criminal as a Jewish Object of My Affections.  I was dubious, but then again, what did I know?  The rejections mounted and there was a trend: most of the editors said that they didn't like mysteries.  Before I could ask why she was picking the wrong editors, she left the business.
But the editor who took over at St. Martin's Press from Denneny, Keith Kahla, loved the book when I tried him myself, and he wanted the next one in the series, too, when I told him what I was planning. The Edith Wharton Murders was #2 and it put the series on the map thanks to a rave review in the New York Times Book Review where Marilyn Stasio said, "The Borgias would be at home at the State University of Michigan, that snake pit of academic politics."  Kahla was justifiably pleased, and he was every bit as good an editor as his predecessor.
I read widely then and always had, so it was no surprise that I moved into other genres while keeping the series going and reviewed books for a number of publications including the Detroit Free Press where I had a monthly crime fiction column.
Let's Get Criminal went out of print, was re-published by Lethe Press and went out of print a second time.  Now it's available as an ebook from ReQueered Books.  I'm delighted that a new generation of readers can see where the Nick Hoffman series started.  And in case you were wondering about the title, it's a comic nod to the Olivia Newton-John song "Let's Get Physical" which plays a role in the book.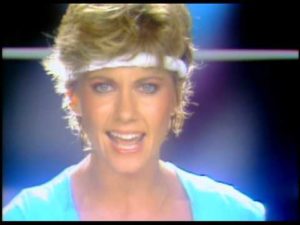 Lev Raphael is the author of twenty-six books in genres from memoir to mystery.  He teaches creative writing workshops online at writewithoutborders.com and his latest mystery is State University of Murder.