Being an author on a book tour can be a wonderful experience, until things go wrong: missed flights, poor turnouts, noisy and uncomfortable hotels, cab drivers taking you to the wrong book store in the wrong part of town, hotel WiFi crapping out–and a host of other problems that can work your last nerve.
So sometimes your charm can wear very thin, and you start to feel that the same kinds of remarks or questions you've heard before feel like swings people are taking at a piñata.
The stress can leave you most vulnerable when you're marooned at a table waiting for people to come over and get a book to be signed.  This isn't after a reading, but when all the bookstore wants you to do is just sit and sign.  You end up feeling like you're not much more than somebody's desperate grandmother at a weekend yard sale trying to unload worthless junk rather than an artist selling a book you've slaved over.
Here are some moments many authors have experienced, and what some of them might have been thinking in their weary, frazzled, tortured little hearts.
Scene: Customer rifles through a book for five or more minutes while the author sits at the bookstore table grinning stupidly and helpfully, imagining alternative realities that would have kept her home: a stalled car or a civil insurrection or just a plain old flu.
Customer puts book down and mutters, "I'll get it on Amazon."  Customer trundles off.
Author would love to say: "I won't sign it on friggin' Amazon!"
Or Customer asks, "Will I like it?"
Author would love to say, "You will adore it.  It's gonna improve your sex life, give you a green thumb, help you lose weight (and seriously, honey, it's time because have you seen yourself from behind?), get your kids into their first choice colleges, and make your dog stop peeing on the couch."
Customer says out of the blue, after inspecting as if it might have bed bugs, "I don't read much."
Author would love to say, "I could tell from the vacant look in your eyes."
Customer sighs after putting the book back upside down and face down, "I have so many books at home that I have to read first."
Author would love to say, "This is way better than the trash you're used to."
Customer bustles up to you and scolds you at length for some plot point in your last book and says you better not have repeated the same mistake in the new one.
Author would love to say, "I'm so grateful!  That was amazing advice! Nobody's ever pointed that out to me before!  I'm dedicating my next book to you!  Here, take a free book!  No, take two!"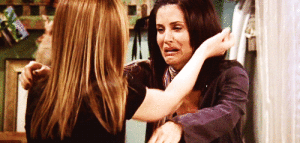 Lev Raphael is the author of The Edith Wharton Murders and 24 other books in many genres.