I think about my literate, multi-lingual mother all the time, even though she died nearly twenty years ago.
Well-read and well-educated, she inspired me with a love of learning for its own sake.  She was always ready to help me with homework in any subject, made me pay attention to politics and the news, and encouraged me to follow my dreams of travel to Europe. Even though I started learning French in fourth grade, my command of that language wouldn't be as good as it is if she hadn't been so thorough and patient.
More than that, she also taught me a valuable life lesson.  I was pretty young when my parents, my brother and I were walking into some downtown Manhattan restaurant for lunch and we were approached by a homeless man.
I didn't understand anything about how people in our wealthy society could end up at the bottom like that, I'd never been in a situation like that, and I was embarrassed and confused.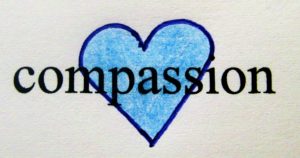 Dressed in several layers of clothing including a tweed topcoat that seemed too heavy for the season, the man asked my mother for a cigarette, sounding as formal as a college professor.  She opened her purse and offered him a whole pack of Larks.  And money.
He shook his head in thanks, said, "One cigarette was all I asked for."  And that's all he took.
Inside, I asked why she had offered him all of her cigarettes.  My mother was a Holocaust survivor and had seen worlds of horror that I was only just beginning to learn about.  What she next said has always stuck with me: "I could never beg for anything in the war.  If someone does what he did, I have to say yes."
It was an eye-opening, heart-expanding moment.
Lev Raphael is the best-selling author of 25 books in genres from mystery to memoir.  An assistant professor of English at Michigan State University, he also teaches creative writing on line at http://writewithoutborders.com/