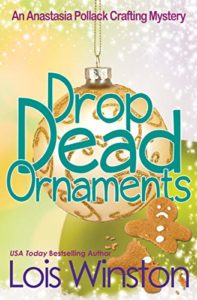 I'm not one of those authors who grew up dreaming of becoming a novelist. The urge to write came upon me much later in life during a time of great personal stress. We all deal with stress in different ways. Some people run marathons, others run to therapy, and still others run to the mall for retail therapy. None of these were options for me at the time.
After years of a mandatory daily mile run around the high school track during gym class—a task which had to be accomplished in under ten minutes—I'll only run to escape a killer hot on my heels. Otherwise, forget it! As for therapy, retail or otherwise, one of the factors causing me stress at the time was financial. We were eating macaroni and cheese casseroles most nights to stretch the food budget. No way could I afford a new pair of socks, let alone a shrink.
So I began to write, and before I knew it, I'd written a 50,000-word romance. Losing myself in my characters enabled me to escape my own problems, if only for a little while. I probably could have accomplished this by journaling, but as a teenager, I had discovered my mother was reading my diary. Once your deepest personal thoughts have been violated in this manner, you become reluctant to risk repeat exposure.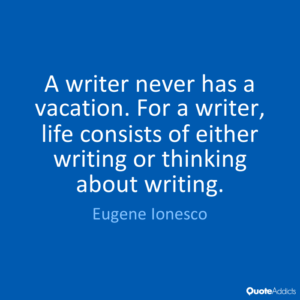 The crisis that had caused me to first start writing eventually passed, but I discovered writing fiction was so cathartic that I've never stopped. Ten years, many rewrites, and an additional 50,000 words later, my first foray into fiction became the second book I sold, and I've continued to write. Twenty-four years after typing that first sentence, I've now published sixteen adult novels, with a seventeenth in the works, and four novellas in mystery, romance, romantic suspense, and women's fiction. Every book has a little of me in at least one of the characters but which characters and what traits remain my secret—with one exception.
In my Anastasia Pollack Crafting mystery series, Anastasia's communist mother-in-law Lucille is patterned after my own communist mother-in-law. Anastasia's reactions to her often mirror my own thoughts and actions from back when my mother-in-law was alive. Although I have to admit, Anastasia often handles these situations far better than I did at the time. In my defense, though, I'm only human. Anastasia is my better angel, personifying the woman I wish I were. That's the beauty of fiction. We can recreate ourselves through our characters.
USA Today bestselling and award-winning author Lois Winston's latest book is Drop Dead Ornaments. She also writes under the pen name Emma Carlyle.  Check out her websites at www.loiswinston.com and
www.anastasiapollack.blogspot.com.  You can connect with her on Twitter and sign up for her newsletter here.
​