I've been a member of the same health club for a long time and lots of people there read my Nick Hoffman mysteries set in a college town that might remind them of the town we live in.  No matter when I publish a book in the series, somebody always asks, "So when's the next one coming out?"
That could happen the same week there's been a big article in a local paper or a couple of local radio interviews.
And if there's no news soon about another book due to appear, telling people that I recently published a book doesn't seem to count.  I get blank stares. The assumption seems to be that I'm lazy.  Writers apparently should be churning out more than one book a year.  Two or three, really.
My publishing schedule has never been regular over 25 years. Some years I haven't published anything and one year I published three different books (in different genres) just because that's how the publishers' schedules worked out, not because I'd actually written three in one year.
My second novel took almost twenty years to finish.  Yes, twenty–while I was writing other books, of course.  That's because I kept re-thinking and re-conceiving it, starting and stopping, and trying to figure out what exactly its shape should be. I'm glad I did, because The German Money got one of the best reviews of my life. The Washington Post compared me to Kafka, Philip Roth and John le Carré and I was sent on book tours in England and Germany to promote the editions published there.
But some books took me only a year or even as little as six months to finish for various reasons.   So when people ask me "How long does it take you to write a book?" there's no definite answer.
You can't explain that to the cheerful guys who call you "Dude!" and ask about your next book while you're on the way to the showers just wearing a towel and flipflops. Or people who decide to chat with you while you're sweating on the treadmill.
The majority of folks seem to think that there's a simple answer to questions about the writing life and that popping out another book can't be  difficult, since it's not as if writing is a real job, anyway, right? 🙂
If you're a writer, what's the question non-writers ask you most often?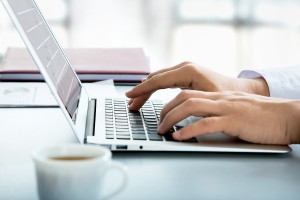 Lev Raphael is the author of Writer's Block is Bunk (A Guide to the Writing Life) and 24 other books you can find on Amazon.